Accountants may be "bad to the bone", but we do love to give back to the community!
Even as an accounting student, you can volunteer your time to help your community.  This year will be my first year with volunteering with VITA.  VITA is the Volunteer Income Tax Assistance program offered through the IRS.  The program offers free tax basic income preparation to low-to-moderate income wage earners, persons with disabilities, the elderly, and limited English speaking taxpayers.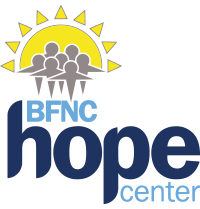 The VITA program that I am volunteering through is organized by the Buffalo Federation of Neighborhood Centers Inc., which provides tax and financial assistance to the Buffalo community all year long.  The Free Tax Preparation offered through their eight local sites prepared over 8,500 federal tax returns last year.  Those tax returns resulted in $13.5 million in tax refunds and $5.4 million in Earned Income Tax Credits brought back into the local economy.  Thus, volunteering with VITA is a great way to help the local community and economy.
The tax preparation for volunteers is completely free!  The IRS and United Way sponsors the program offered through the BFNC, so all of the course materials and training courses are free.  As a volunteer, you can be a greeter, screener, tax preparer, or quality reviewer with basic tax prep certification through the IRS.  You are also encouraged to certify (passing the tests at above 80%) as advanced, military, and international if you wish to learn more. Don't worry, the BFNC has site coordinators and site supervisors who will be certified in the most current year and there to help you when in the field!  As a volunteer you can give as much or as little of your time to the program.  Of course, the more the better since there is such a large need for the assistance.  The training and certification happens now and the volunteering begins during Tax Season of January to April.  The volunteer sites have various times that they will be open, and the site coordinators are willing to work with your availability as a volunteer.  This is great for busy students and those with full-time jobs to still volunteer!
As a student new to the accounting world in the MBAPA program, I highly suggest volunteering your time with VITA.  Even if you are an undergraduate student or considering an MBA in a non-accounting field, you are just as encouraged to volunteer.  VITA is a great way to gain professional experience and people skills.  Plus, you're giving back to the community and encouraging the growth of the Buffalo economy.  There's still time to sign up for VITA volunteering for next year!
You can call 716-362-0744 or go fill out an interest form or contact the BFNC for more information. 🙂
PS: An adorable cat video for your enjoyment. Awwwww!!