Hey all! It's that time of year that we've all been waiting for since… well, since last year!
I know all of us on the graduate track of life have been through quite a bit of work this past semester, and for some of you, it may have been your first semester back in a few years. If that's the case, rejoice! You've made it through your first semester as a graduate student, and your first semester back in school. For those of you who continued straight from undergrad, you also have reason to rejoice. That means you've accomplished a whole year's worth of graduate work, and now probably only have a year or so left of your graduate degree!
Regardless of where you are in your graduate education path, it's now time to break for the summer! And to those of you who have done your time, put in the hours of studying and work required, you are now off to bigger and better things. I pray that your time spent here at Canisius will have served you well, and has helped prepare you for your future careers. Relish in all that you have accomplished in your time here, and celebrate your graduation with lots of pizzazz, surrounded by those you care about!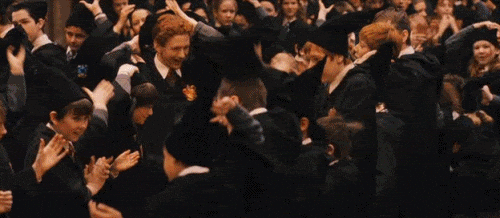 And for those of you taking summer classes, we'll be seeing you around this summer!