On Saturday, June 22 I woke up at 4:30 in the morning. It felt like the earliest I had ever woken up. It was dark and foggy and I was groggy after getting only four hours of sleep. I made a cup of coffee to-go, forced down a granola bar, and drove 35 minutes from Hamburg, New York to the University at Buffalo.
I blasted cold air at my face and tried to get the caffeine into my veins so fast that I burned my tongue. I contemplated why I volunteered to wake up so early after working late the night before, why I agreed to give up a sunny Saturday in the middle of summer.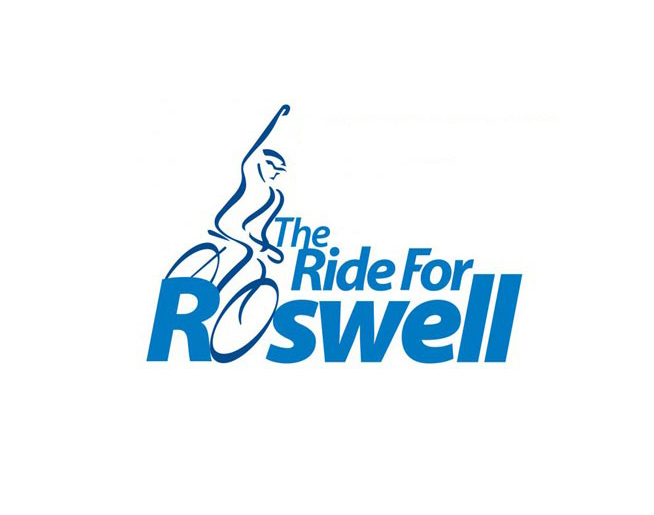 As I pulled into UB, I was greeted by swarms of cyclists warming up for a big day. It was the 24th Ride for Roswell, a massive cancer research fundraiser put on by the Roswell Park Alliance Foundation, the organization I am interning with.
The event raised $5.5 million of the nearly $400 million that the Foundation has raised since its inception in 1991. My responsibilities at my internship are to help in the planning and executing of fundraising events like the Ride.
I work in an office located on the outskirts of the Roswell Park Comprehensive Care Center's main campus in downtown Buffalo. When I get to work at 9am on Tuesdays and Wednesdays, I set myself up at a desk in a cubicle and wait for my supervisor, Allison, to give me my projects for the day. So far, I have made spreadsheets with contact information for local schools and the nation's best cycling shops, sent out thank you letters and apparel to donors, put centerpieces around the campus for an upcoming giving day, and picked photos for a slideshow.
The things I have done at my internship have been slightly boring, I'm not going to lie. Sitting at a desk for hours at a time is not my forte. However, I know that all of these little aspects of event planning play a role in the final product and I know that I have to start out with small tasks. Most importantly, I know that it's going to take more than merely completing these tasks to earn more responsibility.
7,942 people rode at the Ride for Roswell and 2,200 volunteered. The $5 million raised went toward scientific research, state-of-the-art medical technology, growth of the Center, and programs that support individual patients and their families. One woman who had beaten cancer three times came up to the table I was working at and told us that money raised from past Rides paid for her medical bills.
In the seven hours that I volunteered at this event in June I saw thousands of people come together for a cause, all having been touched by cancer in some way, including myself.
I left feeling exhausted but I didn't regret waking up early. I wished that I could have done more. My internship with Roswell will allow me that opportunity and hopefully show me a glimpse of what a career in community outreach looks like.