Winter Faculty Development Week 2023
Winter Faculty Development Week 2023 has been moved online, in a virtual format, to facilitate recovery from Winter Storm Elliot.  All sessions are via Zoom Web Conference.  Unfortunately, this means we needed to postpone some events, which will take place later in the year.  
Please use our registration form (Button just below) to sign up for sessions.  You will receive the appropriate Zoom links via email.  
Monday, January 9th, 2023
Immediate Feedback Quizzes: A More Dynamic Assessment
Dr. Mary Becker, Assistant Professor, Economics & Finance
OM 104
9:00 AM – 10:15 AM
In this session, Dr. Mary Becker will discuss IF-AT (Immediate Feedback Assessment Technique) quizzes. These are more interactive, encouraging, and effective assessments where students receive and react to feedback while completing the quiz. Instead of just "taking" a quiz, students learn at each question. These are equally applicable for individual or team completion.
Communicating Inclusivity in Our Classes
Bennie Williams, Director and Assistant Dean, Multicultural Center
OM 104
10:30 AM – 11:45 AM
Inclusive teaching is a critical part of Canisius' Ignatian mission and the right thing to do. It is also a practical necessity as our student body diversifies in historic ways, while we seek higher levels of academic achievement from and for our students. It is crucial that we hear our students and gain better understanding of their experiences and perspectives. In this session, Bennie Williams, assistant dean of students and director of the Multicultural Student Center, will discuss with faculty ways to effectively listen to and communicate with African American, Latinx American, Asian American and Native American students.
Tik Tok Boom! The Pros and Cons of Using TikToks in Political Science!
Dr. Shyam Sriram, Assistant Professor, Political Science
Via Zoom, register below. For those on campus at this time, we will be viewing Dr. Sriram's session in OM 301.
1:00 PM – 2:15 PM
TikToks have taken over the world, but have received minimal exposure as a teaching tool. This session highlights the benefits of using TikTok as an assessment tool, but also student and faculty challenges.
Tuesday, January 10th, 2023
Collaborative Learning
(From left to right)
Dr. Anita Butera, Assistant Professor, Sociology, Criminal Justice, Environmental Studies
Dr. David Sheets, Professor, Physics & Director for Data Analytics
Yvonne Widenor, Teaching Faculty, Fine Arts
OM 104
10:30 AM – 11:45 AM
Collaborative Learning can be a boon for many reasons. Collaborative Learning can break up the monotony of a lecture, allow students time to think about the topic of the lecture, practice it, and help their peers understand the topic better. However, Collaborative Learning can be difficult to implement and may not be useful in all situations. In this session, Panelists will discuss how they use Collaborative Learning across several different fields, some pitfalls, and some tips on successful implementation.
FYE Review and Assessment
(From left to right)
Tracy Callaghan, Assistant Dean & Director of Academic Achievement/Griff Center and Co-Director FYE
Dr. Jennifer Desiderio, Associate Professor, English and Co-Director FYE
OM 104
2:30 PM – 3:45 PM
First-Year Experience (FYE) instructors will come together again to discuss the Fall 2022 semester's FYE initiative, and help tune our FYE courses for the future. This is a great opportunity for instructors to share what did or did not work in their FYE sections, suggestions for improving the FYE experience for students, and ideas for making the course more efficient for instructors.
Wednesday, January 11th, 2023
Shepherding Students to ISD
(From left to right)
Dr. Robin Foster, Assistant Professor, ABEC
Dr. Jonathan Rodgers, Assistant Professor, Psychology
OM 104
1:00 PM – 2:15 PM
Ignatian Scholarship Day is a characteristically Canisius opportunity for students: they demonstrate their learning and engagement by presenting their work in a "real-world" professional setting!  But students come to their courses with varying degrees of preparedness for this kind of work.  By encouraging and mentoring students as they prepare an Ignatian Scholarship Day presentation, Canisius faculty carry out a vital role in students' professional, scholarly, and personal development.  Join three experienced faculty as they discuss their relationship with ISD, and the role it plays in their teaching and courses.
IRB and IACUC: Research Priorities
(From left to right)
Dr. Michael Dolan, Professor, Kinesiology
Dr. Malini Suchak, Associate Professor & Chair, ABEC
OM 104
2:30 PM – 3:45 PM
For many faculty at Canisius, their research enters into processes, methods, or areas governed by federal regulations.  The Institutional Review Board (IRB) is responsible for reviewing research involving human participants, and the Institutional Animal Care and Use Committee (IACUC) reviews research involving animals.  In each case, researchers should become aware of IRB and its IACUCrequirements and resources.  In this session, faculty have an opportunity to speak with colleagues who oversee the IRB and IACUC process at Canisius.
Thursday, January 12th, 2023
Mentoring Student Research
(From left to right)
Dr. Secil Ertorer, Associate Professor, Sociology, Criminal Justice, Environmental Studies
Dr. Susan Margulis, Professor, ABEC
OM 104
10:30 AM – 11:45 AM
Student research can be a very important moment in a Student's academic career. However, many faculty can become bogged down by doing the work for the student instead of simply mentoring and guiding students. In this session, Drs. Secil Ertorer and Susan Margulis will discuss how to avoid this and also how best to mentor and guide students with the research.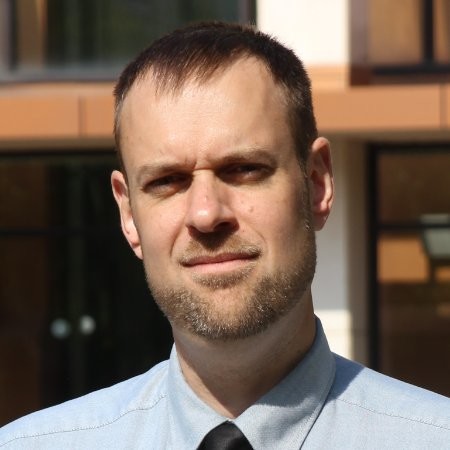 COLI Labs
(From left to right)
Dr. Mark Gallimore, Director, COLI
Tyler Kron-Piatek, Instructional Designer, COLI
OM 104
1:00 PM – 2:15 PM
In this session, join COLI and see the awesome things that we have been working on!  We will discuss and demonstrate various next-generation technologies and methods we have piloted with faculty, and how you may use these in your teaching or research.
Teaching Online: Veteran Perspectives
(From left to right)
Dr. Marya Grande, Professor & Co-Chair, Teacher Education & Leadership
Dr. Joshua Russell, Associate Professor, ABEC
Dr. Malini Suchak, Associate Professor & Chair, ABEC
OM 104
2:30 PM – 3:45 PM
Many faculty have experience teaching remotely during the COVID-19 pandemic. But as nearly all are aware, this was an emergency measure where faculty had insufficient time to prepare coursework and properly engage with students. In this session, veteran online faculty lead a discussion on great practices for developing and teaching effective, interactive online courses.